CLICK THE LINK BELOW TO ACCESS THE REGISTRATION PAGE
ALL DATA MUST BE REAL FOR VERIFICATION PURPOSES

Complete the registration process as image below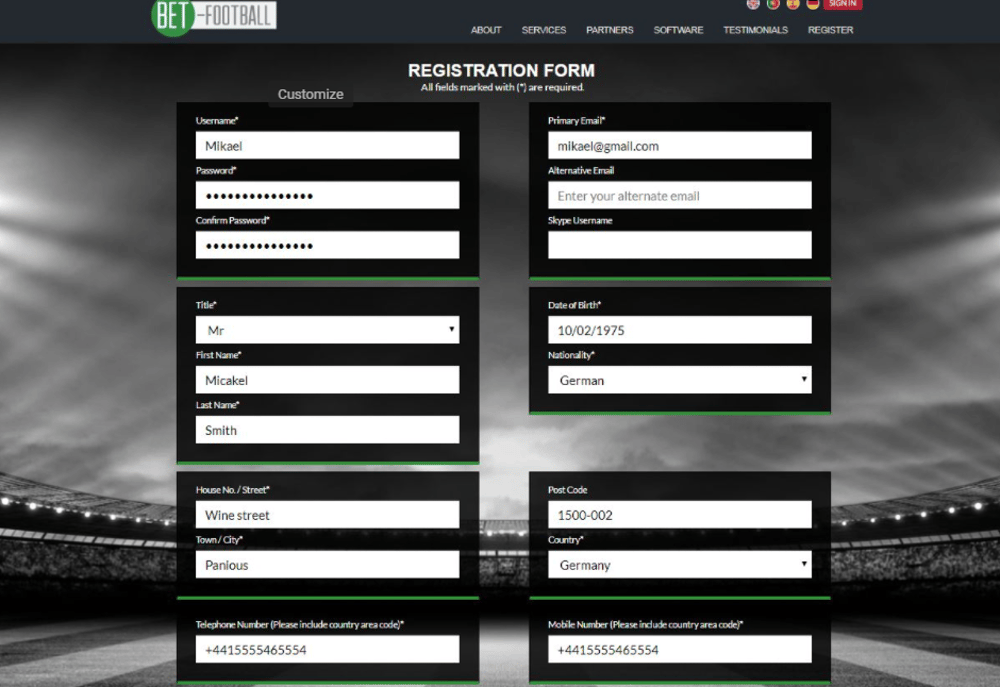 Then select the bookies you want chose, you will only need to deposit in one bookmaker if you select PRT ORBITX because we are official representatives of Orbit Exchange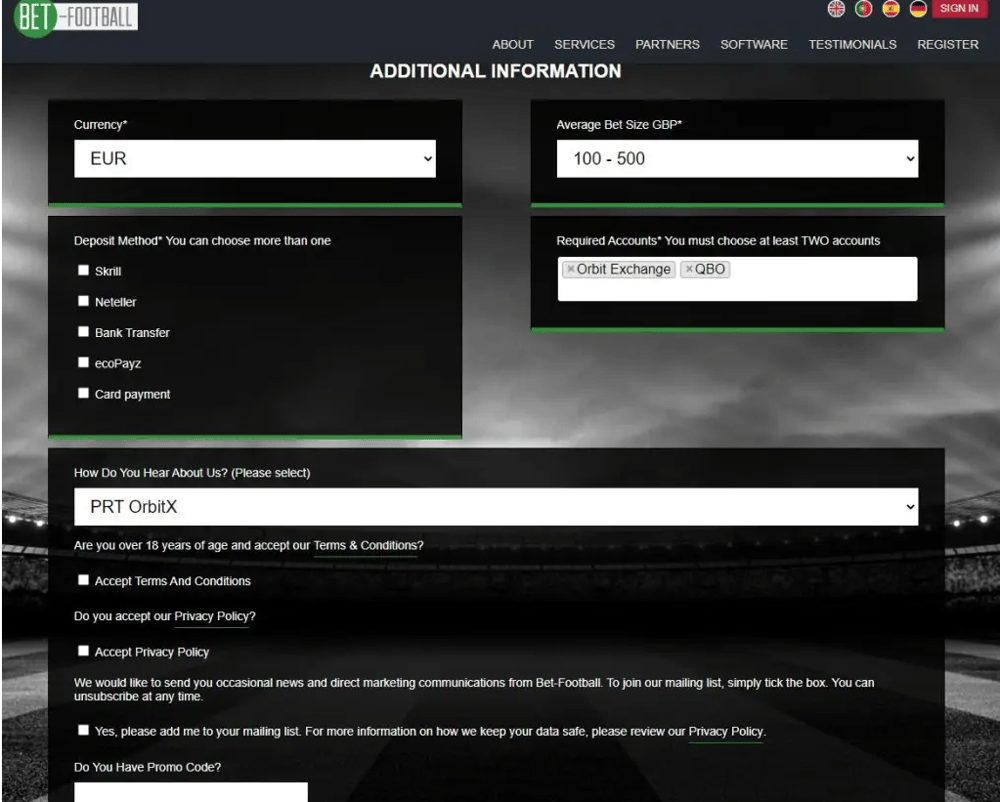 Then click REGISTER, normally takes around a few hours to get an anwser, please check your SPAM BOX if you do not receive any anwser from broker in one day.

Broker now will ask you to send your documents for account verification (KYC). Normally they ask for an utility bill and a copy of your ID CARD.

After that, the broker will reply to you with instructions for first deposit. The minimum deposit is 100 € and the minimum withdrawals are 200 € (you can withdraw lower amounts but the broker charge a fee of 1,50 €)

After the deposit donne, you will receive the PASSWORD and USERNAME to log in on Orbit Exchange, you can then change the password for one at your choice.
In order to make a deposit just follow this simple steps – Click Payments, then chose your deposit method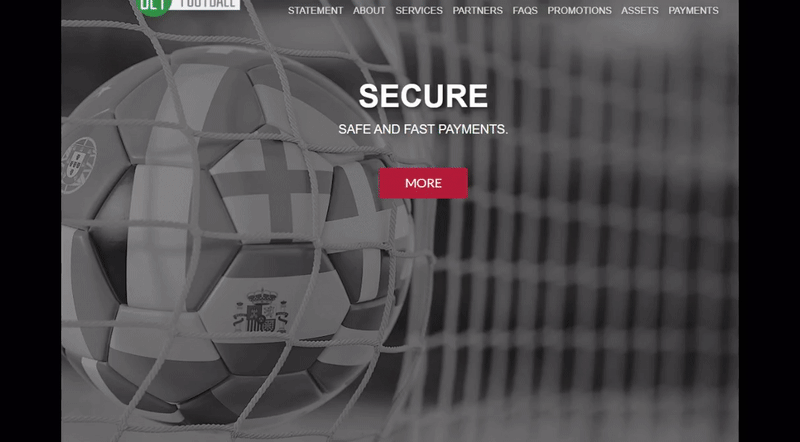 After this step (first deposit) you will receive your Orbit Exchange account, with your username and password in your email
Then you just have to change to a password at your choice and you can use safely your account.