DEPOSITS AND WITHDRAWALS
We offer deposits and withdrawals via bank transfer, Skrill, Neteller, Astropay, Crypto and Ecopayz
Learn more about Deposits and Withdrawals
DEPOSITS
Deposits can be made through the Bet-football website, for this you will have to log in with the data you chose when registering with the broker, click on payments, choose the deposit method and amount to be deposited.

Q: How long does a deposit take to be credited into my account?

A: Deposits are generally credited into your account immediately. Once a deposit is confirmed, you will see the amount in your balance on the Bet-Football site – displayed at the top, next to your username.

Q: I just made a deposit, but I don't see it in my Bet-Football balance…

A: Once a deposit is completed successfully, you will see this in your Bet-Football balance, displayed at the top, next to your username. We will follow your instructions and transfer your funds to the requested account(s). You will then see the funds in that specified account(s). During operating hours and upon your deposit being successful, we aim to complete requests within 15 minutes. Please note – when funds are moved into your requested account(s), your Bet-Football balance will decrease. For example: There are zero funds in your Bet-Football balance. You deposit 100 EUR and instruct us to transfer this to your Orbit Exchange account. Your Bet-Football balance will first show 100 EUR and then 0 EUR once funds are transferred to Orbit. Your Orbit Exchange balance will be updated to show an increase of 100 EUR.

Q: What is the minimum deposit amount?

A: The minimum deposit amount is 30 EUR per transaction for all payment methods. Please note: there might be charges applicable for any amount under 100 EUR. Other charges may apply for particular payment methods.

Q: What is the maximum deposit amount?

A: Each payment method has a maximum deposit amount. You can view the min. and max. deposit amounts above. You can make more than one deposit with each payment method. If you wish to deposit more than the maximum, please make multiple deposits.

Q: Is there an admin fee when I make a deposit?

A: There are no administration fees for making a deposit over 100 EUR. If you want to deposit any amount over 30 EUR but under 100 EUR, we will credit your account with 1.5 EUR less.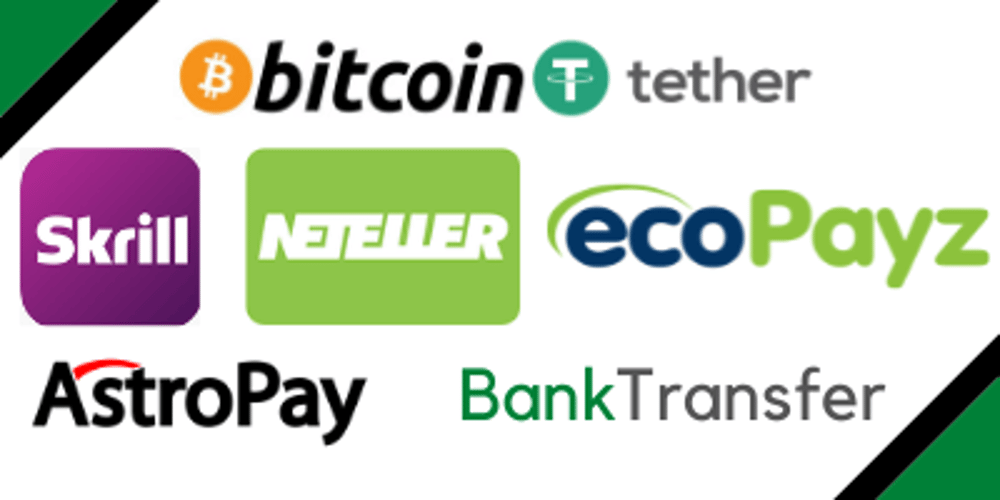 ---
DEPOSITS
The minimum deposit amount is 100€ for a new account

the minimum withdrawal is 200 € (you can make 100€ withdrawals but you will pay a fee of 1,5 € per withdrawal)

The minimum deposit amount after opening an account (recharge) is 30€
WITHDRAWALS

The withdrawals are made by Skype chat or Email:

Broker Skype : bet-football.com
Email: info@bet-football.com

You can also request a withdrawal for cleared funds at any point. Our payment methods include Neteller, Skrill and Bank Transfers*. Neteller Transaction Time: Immediate //

Transaction Fee: Free Neteller transactions are immediate and funds ready to use once your account is verified.

Neteller is used in over 160 countries by millions of customers, a big plus being that sportsbetting transactions will not appear on bank statements. Neteller is described as a safe way for online users to move funds without running the risk of using fraudulent websites. Neteller supports all the major credit and debit cards and allows for international and local transfers of funds.

Skrill Transaction Time: Immediate // Transaction Fee: Free Skrill (previously known as Moneybookers) is a safe online e-wallet that allows you to easily move funds via an email address. Skrill is secure and is a very efficient way of moving money in and out your Bet-Football account, quickly and safely. All major debit and credit cards can be used along with bank transfers.

Bank Transfers Transaction time: 3-5 working days. // Transaction fee: free of charge (with a minimum amount). Bank Transfers transactions can take between 3 to 5 working days and this service is free of charge. The minimum deposit and withdrawals is EUR 10,000 (or currency equivalent) and are supporterd in all major currencies. Bet-Football bank details are available upon request